This month was a month of new discoveries. I have been on a low buy for six months and I can assure you I have had no FOMO. (fear of missing out) I already have a sizable makeup collection and I am dedicated to using up what I have before I purchase any more. Unfortunately, being a makeup junkie as well as an influencer has overloaded my makeup storage. After a big declutter and donations I still have many products to get through.
First, let's talk about skincare. I have really been enjoying the ELF holy hydration cleansing balm. This product is amazing at getting off all of the makeup and making my skin squeaky clean. I love to massage this product in for 60 seconds and then rinse. I find that it can really do it's job when I massage it in for a little while
I follow that with my Olay foaming cleanser. These two are a powerhouse cleansing team for me. I never understood double cleansing until I started to do it with these two products. The Olay cleanser is a foaming ceeam cleanser. Again, catering to my dry skin.
My favorite moisturizer is still the Charlotte Tilbury Magic cream. That cream is a life saver for my dry/ combo skin. It's marketed as a one and done product for moisture and priming. I use it for both. I can use all the help I can get when it comes to prepping my skin before makeup. I love how thick it is and how my skin feels after using it.I was also skeptical about this product at first because of the hype around it.
Even Charlotte Tilbury said that it will give you "Supermodel" skin. Really? I think it plumps the skin and gives it a nice glow and I let it sink in for a few minutes before I do anything else. It's an awesome moisturizer but, my skin needs a little bit more. I have very dry, mature, textured skin. This cream alone is great but for the longevity of my makeup I have to use a primer.
For primer I use the Wet n Wild moisturizing serum primer. This product was a surprise to me. At a time when everyone was coming out with serum primers, this one flew under the radar. I looked for reviews and Tik Toks about this primer and there was very little hype around it. It is amazing though. I have to give it to Wet n Wild for nailing it with this one.
It makes my skin so smooth and soft. It creates the perfect base for makeup. It gives a good glow and a little pore filling. It is a great product for the price.
My foundation of the Moment is the NARS radiant long wear foundation. This foundation gives me the perfect coverage and it wears incredibly well. I love to wear it to work because I know it will last and look good even at the end of a 12 hour shift.
The finish is very skinlike. It has medium buildable coverage which I like. I still love my full coverage foundations but this one has stolen my heart at the moment. My favorite concealer is the Maybelline instant age rewind. I have loved this concealer for a while now. I was so happy when they extended the shade range. Now it's available to more skin tones in better shade ranges.
For bronzer I am still working Through Fenty sun stalker bronzer in Mocha Mami. I have had this bronzer for a year now and am only starting to hit pan. That goes to show how little you need to get a sun kissed glow. I go back and forth between this and the Charlotte Tilbury powder bronzer which I have no sign of hitting pan on any time soon. The Charlotte Tilbury bronzer I have is in the deep shade and is slightly cooler in tone but gives the same effect on the skin.
For my other face and eye makeup I am using the Natasha Denona glam face palette in the deeper color. This was a wise investment for me because a face palette makes my life so much easier. I already have a few Charlotte Tilbury face palettes which have made my life a lot easier as far as my makeup is concerned. For me, having everything in one place makes my makeup routine so much easier. I can get a full face done with less products. I love this palette because it contains my signature look with a few extras. I love a deep brown smoky eye and I can achieve it with a little flair using this palette.
I was skeptical at first because of the cream products in this palette. But, as it turns out, the formula of these are just perfect for my skin. I love how smooth and easy they are to work with.
For lips I have been enjoying a few matte lips. First is MAC velvet matte lip in devoted to chili. Second is Dose of colors Mood liquid lip, third is Charlotte Tilbury Pillow talk medium.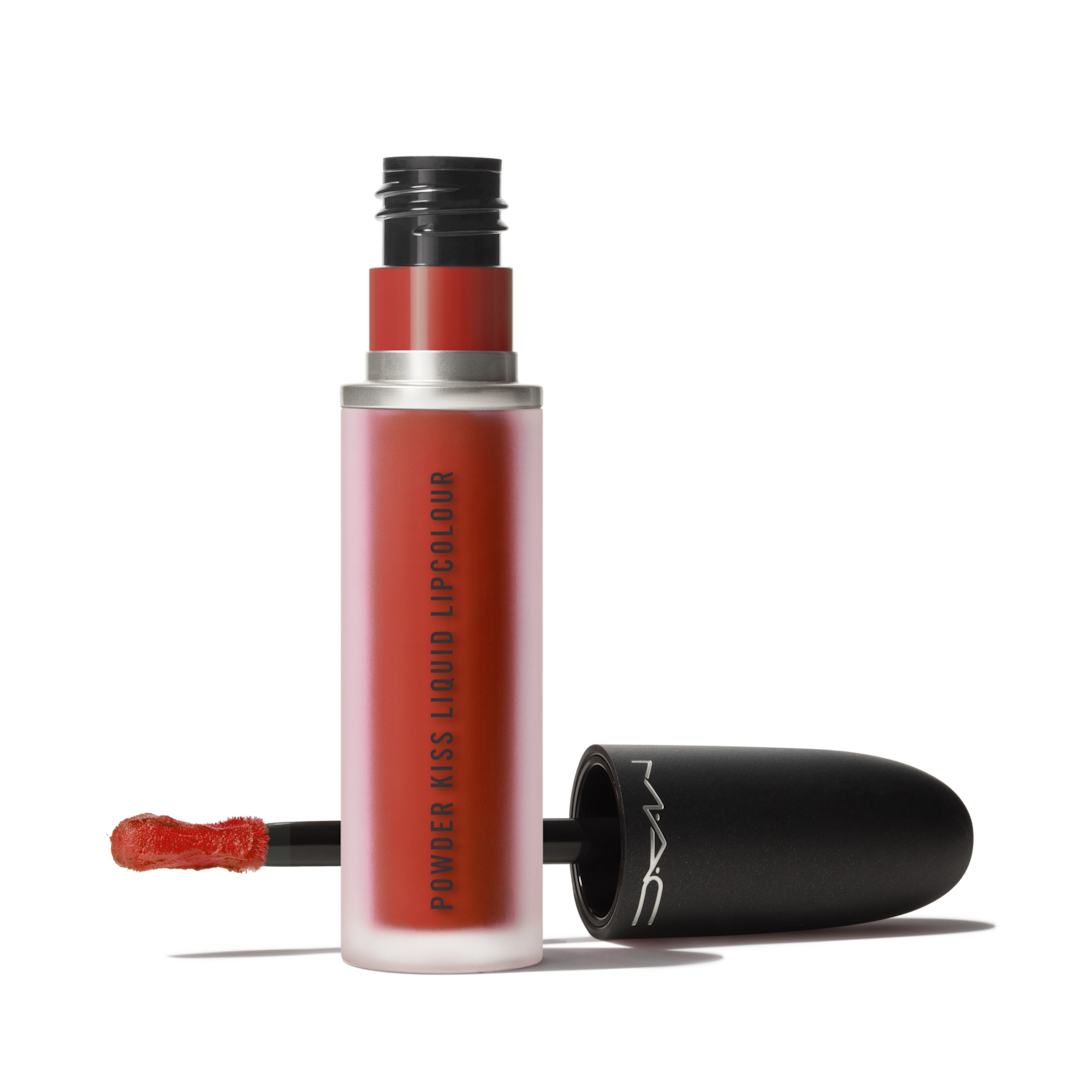 All three of these are different matte formulas, which is a favorite of mine at the moment. The Powder kiss by MAC has a mousse texture and is very moisturizing without being slippery or traveling into fine lines which is what you want for a vibrant red. I want my red lip to stay in place and not travel all over my face.
The Dose of Colors liquid lipstick in Mood is a deep burgundy almost burnt brown on my lips. It is a traditional matte liquid lip color. I love it because it really is a mood. It is gorgeous for fall, and I love it for days when I'm not wearing much makeup. It's a comfortable formula and I love the way it wears.
The icing on the cake is the Charlotte Tilbury Pillow Talk Medium. This is my everyday go to nude lipstick. Depending on how I apply my liner I can make it deeper if I like. It has a very comfortable wear. It is a traditional bullet lipstick with a semi matte finish. I have seen this color on lots of different skin tones and it reads different on every single one. It's almost like those mood lipsticks we used to wear in the 90's. It adjusts to each person's skin tone. I love the way it feels on the lips. It's a silky-smooth formula that makes your lips look supple and feels soft when you press them together.
I hope you enjoyed my August faves and maybe some of my favorites are your favorites too. Let me know some of your favorites and why in the comments. Friends always share. May peace and love follow you through your life journey.